Not going to lie, I was a little upset last night when I looked at the workout. Power cleans. I *LOVE* power cleans, but I knew that my angry forearm wasn't going to let me do them as heavy or as well as I would have liked. So I signed out of the 8:30 class today and vowed to go sulk in a corner. It was definitely a sulk.
After an hour of that, I dropped three of our amazing coaches (Drea, Nicole, and Lara) a note before I dropped off to bed…
Hello Continuum coaching hivemind… I have a question. Since even med ball cleans on Monday hurt my forearm, I am pondering skipping tomorrow morning's class entirely. Power cleans, though I love them, are not in my wheelhouse until this issue goes away. That makes me sad. Any suggestions on what I can do instead? Don't want to derail a class just because of my current dysfunction. Thx in advance. 🙂

–Me
This morning I woke up with a message from Coach Drea…
Come in. It is never a bother to modify if needed. We'll have fun with it today.

— Coach Drea
So I signed back up with my wonderful wife and we headed in for the 8:30 class with Coach Drea. We were joined by Maria & KB. I was happy I got to go in, but still concerned about how my body would respond to the workout. Turns out I shouldn't have been worried.
After the warm-up and chatting a bit, we moved through some power clean refresher movements with an empty barbell. The arm was a little sore, but not angry, when we were done. And Drea offered that if it got angry, I could shift to doing front squats or back squats off a rack, but it never quite came to that.
We were doing 5-3-3-1-1-1 today. Though the workout was aiming for 80% of our 1RM to start, that obviously wasn't happening for me. (My 1RM was 205# set a couple of years ago.) Instead of going heavy, I'd work on quality of movement and ensure that I got my shrug into each rep, which was easier said than done.
So how did it go beyond the warm-up? Well…
Warm-up to working weight: 65# x5, 75# x5, 85# x2 (felt a little rough, so backed off for first set of the workout)
75# x5
75# x5
85# x3
95# x1
105# x1 (a bit ugly, definitely a muscle clean, no shrug)
105# x1 (a bit better)
105# x1 (better)
Not too bad really. Once I started adding some weight to the bar, I noticed a few things…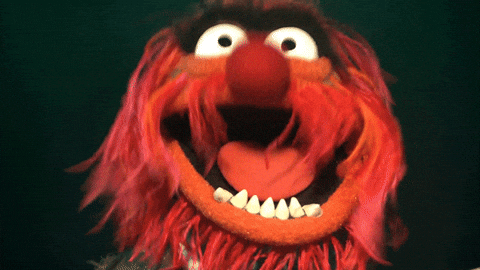 After that first clean during the movement warm-up, it was sore but not ticked off. It felt a lot different than a week and a half ago when I cleaned 135# or 155# off the floor without thinking about it and it felt like I was stabbed. 🙂
If I managed to get the shrug into the movement, the bar became relatively weightless and the arm hardly hurt at all.
I may have only achieved about 50% of my 1RM, but I moved, didn't make the injury worse, and came out in a better mood than I went in.
And when we were done we had a little skill work to do. More L-sits. So I did one max time hold L-sit and got to 15 seconds, wobbling the whole time. I called it good at that point. 🙂
So thank you Drea for giving me the nudge to come back in because we could find something for me to do. We did just that. 🙂
Great work everybody!